My products are made with common sense and high-quality ingredients. From naturally delicious nut butters, to plant-based snacks, to organic nut butter cups, I work to craft the best tasting products. I think your taste buds will agree!
From our humble beginnings at the farmers market in Boulder, Colorado to today, JUSTIN'S® has valued sustainable practices, integrity, and transparency every step of the way. By sourcing high-quality, mindfully-sourced ingredients, and partnering with organizations on issues like pollinator conservation and hunger relief, we're contributing to a better world.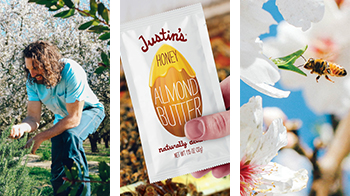 Justin's Favorite Recipes
My Gluten-Free Almond Butter Blueberry Muffins are a simple twist to a timeless recipe. It's gluten and dairy free so that anyone can enjoy this delicious dessert.
Justin's Favorite Recipes
Anything with the word "loaded" in it is destined for greatness, and these Loaded Apple Fries are no exception. Crispy apples are topped with some of the greatest dessert ingredients ever known to man in this delightfully sweet recipe.
Justin's Favorite Recipes
I like to eat something sweet in the morning to help me get energized for the day. My Maple Blueberry Smoothie Bowl makes me feel like I'm having dessert for breakfast! It's packed with antioxidant-rich fruit, protein powder, and topped with JUSTIN'S® Maple Almond Butter to start your day off with a kick!
Justin's Favorite Recipes
Cure your noodle craving and get your daily dose of veggies with this recipe for Thai Peanut Noodles. Creamy JUSTIN'S® Classic Peanut Butter is used to make a flavorful Thai sauce that pairs perfectly fresh summer vegetables and brown rice noodles. It's as good as take-out and you can make it at home in under 30 minutes.

Justin's Favorite Recipes
Peanut butter and jelly is a classic combination. These No-Bake PB&J Bars are packed with JUSTIN'S® Classic Peanut Butter and are so good and you don't even need to get a single knife dirty!
Justin's Favorite Recipes
I like my smoothies to be just like me: sweet and powerful. Justin's Ultimate Green Drink is the perfect way to kick off a workout or just get ready for the day. It's packed with chia seeds, protein powder, and JUSTIN'S® Classic Almond Butter for a great flavor that'll make you grow up big and strong!
Justin's Favorite Recipes
You know it is the simple things in life that bring the most joy. That's why I love Peanut Butter Pretzel Balls. Just three simple ingredients to bring a little joy to those taste buds.

Justin's Favorite Recipes
When I want to impress family or guests in the morning, I always make sure to whip up a batch of my favorite almond butter cinnamon rolls. The smell wafts through the house and wakes everyone up in a great mood. It's a nut buttery twist on the classic breakfast pastry, made with JUSTIN'S® Cinnamon Almond Butter. It's a favorite in my house and it's sure to be one in yours, too!
Justin's Favorite Recipes
As if I needed another excuse to eat JUSTIN'S® Dark Chocolate Peanut Butter Cups. This Peanut Butter Cup S'mores Dip is baked in cast iron and is done in just a few minutes. Dip graham crackers or your fingers, but look out! It's hot.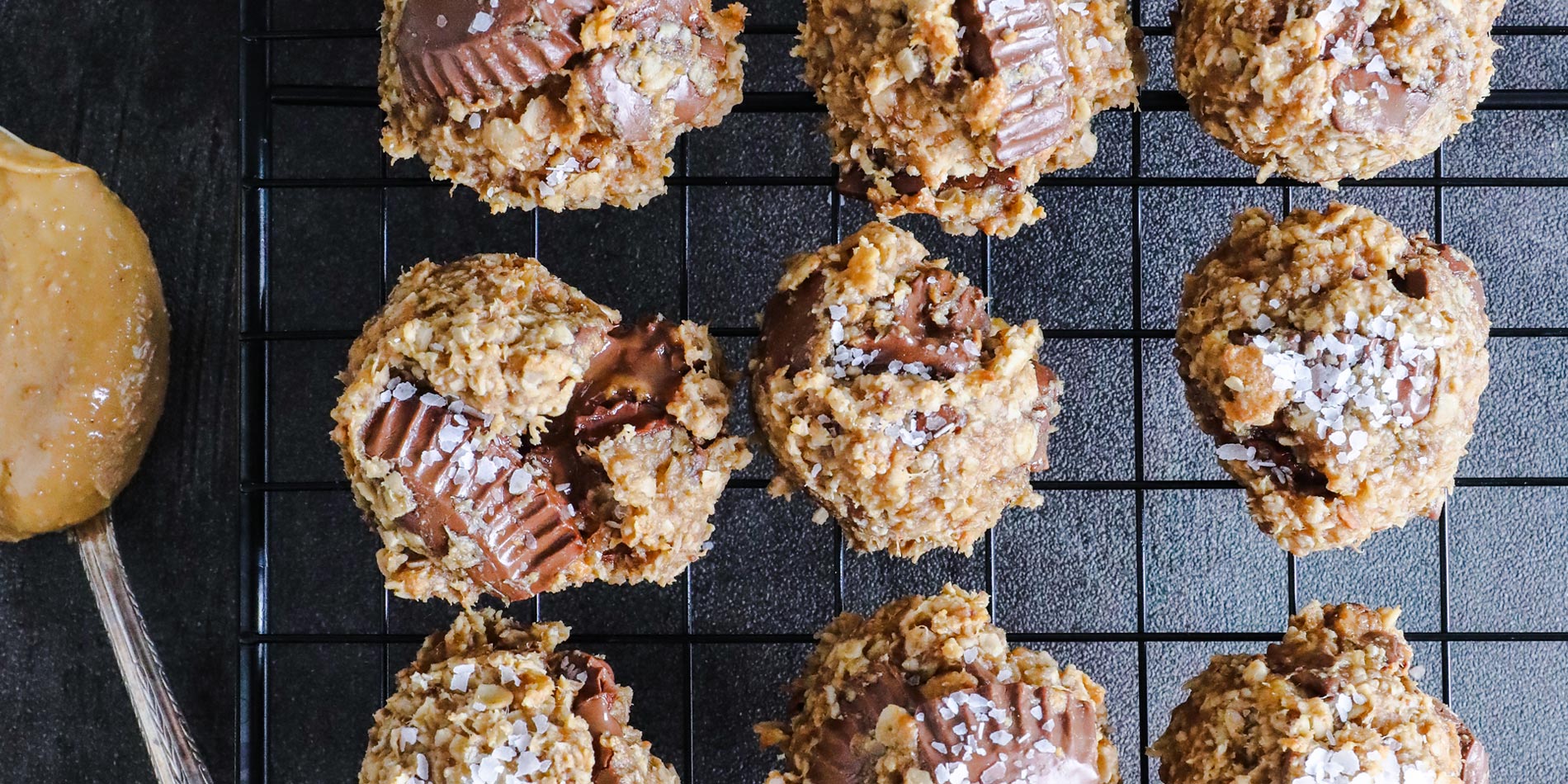 Cookies are one of my favorite desserts. Especially when it only takes 4 ingredients to make them! These 4-Ingredient Peanut Butter Banana Oatmeal Cookies are just that. Combine JUSTIN'S® Classic Peanut Butter, JUSTIN'S® Nut Butter Cups, quick oats, and bananas in a bowl. In a matter of minutes, you'll have created a delicious dessert recipe. It's so easy you can get the kids to make it while you sit back and relax. That's the power of being a parent.